What is "Member Traffic Lights"?
On February 8th, 2013 BNI SD held an All Chapter Regional Event titled "Go for the Green in 2013″.
This event revealed insights on the five key things you need to know to help you increase your BNI Membership results up to 33% this year.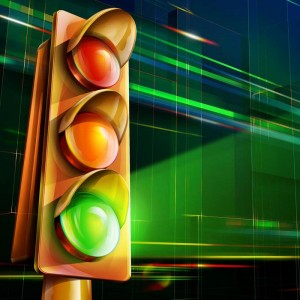 Traffic lights is a way to measure individual activity based on recognized and recommended BNI standards to discover just how fast you are moving along the road to success in a strategic word of mouth marketing plan.
Where does it come from?
The report is generated from the PALMS data which is entered by your chapter Vice President weekly
What does it measure?
It measures activities that you as a member have full control over: Attendance, referrals given, One to Ones, Education, and bringing visitors
Is it a ranking tool?
Nope, it's an activity report where we have assigned a score to each of the 5 activities (each worth 20 points) that create success in BNI membership.  There is a maximum score of 100 points, so we can all WIN!
It all comes down to the POWER OF 1.
We have found that if you can do these things with consistency, you will have great success as a member of BNI…and help make your chapter great in the process!
1 Referral Given per week
1 One to One per week
1 CEU per week
1 Visitor per month
1 Absence per term
Want to see the Member Traffic Light Report?
Login to www.bniconnect.com, go to the Documents section and look for "2012 Member Traffic Light San Diego Chapter Sort" PDF.   It's alphabetized by chapter name, then find your name.
You will be hearing your Director Consultant and your chapter Leadership Team members talk about this tool more often.  It's exciting and members around the region who attended the Feb 8th event are already creating a buzz about the potential they now see for better results with their own membership!
Questions?
Just ask your Director!  We're here to help you succeed!
Director Consultant, BNI SD