BNI San Diego Member Kris Polanco Receives Business through BNI Connect Profile
BNI Connect brings members around the world together in an a way that continues to changethe way the world does business.
Local BNI San Diego member, Kris Polanco, from BNI Wave Of Success has experienced the benefit of having a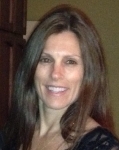 completed profile with her BNI Connect Account.
Kris recently shared:
"Hi Kathryn, I just wanted to share a BNI Connect story with you.
I received a phone call from a person from out of state which needed a private appraisal completed in my area. She stated that she found me through BNI Connect.  She is actually a member of BNI in the state of Washington and knew to look through BNI to find someone.  She also has a brother that lives on the east and he wanted to hire just a "regular" appraiser so that they could get two opinions to compare.
They told me afterwards that the other appraiser was only at the home a few minutes and had a very vague report; however I took the extra time to discuss the situation,  updates on the property, the neighborhood and that my appraisal report was extremely thorough and they agreed with my overall value.  They stated there was a huge difference between the two appraisers and the two appraisals and that is why they chose the BNI appraiser.   It was a pleasure working with them!
It is great to know that since I am a BNI member and my profile is completed on line that people can find me throughout the country through BNI Connect.  Thank you!!"
Kristine Polanco
On Target Appraisals
Wave of Success
Congratulations Kris! The BNI SD Director team loves hearing about your success stories.  Contact your local Director Consultant and share yours too!
BNI San Diego Director Consultant